Schools Outreach Events
The Department of Materials Science has a very active access and outreach team led by Jayne Shaw.
Each year there are numerous events and activities for a range of students including
Taster days
Masterclasses and Workshops
School Visits
Residential Courses
and our Making Materials Matter Teachers Conference.
Upcoming Events
Other annual events for young people and schools
Lesser-Spotted Sciences Day - October 2019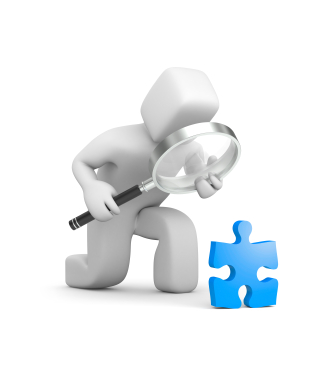 This event offers an excellent introduction to degree subjects for Yr11s interested in science and maths. Materials Science is a subject that all enthusiastic physical scientists should definitely consider for future study. This year we are delighted to offer a Materials Science session 11:25-12:00
There will also be Materials Science Ambassadors available throughout the day to chat to.
Further information and booking details can be found at http://www.cs.ox.ac.uk/LesserSpottedScienceDay/
Admissions Interviewee hospitality - December 2019
Interviews for undergraduate admissions to the Department of Materials are normally held in December and take place in our associated colleges. Most applicants will have interviews at their first choice college and one other. We hope that applicants will find the information below helpful. Interviews for undergraduate admissions are normally spread over three days, Monday - Wednesday, in the third week of December. Interviewees are warmly invited to visit the Department while they are in Oxford for their interviews. Just come to reception in the Hume-Rothery building and a member of the access and outreach team will show you round or just feed you tea and biscuits.
In preparation for admissions interviews we suggest you download and read the booklet, Your guide to Oxford interviews 2018, produced by Oxford University Admissions. Tutors carrying out interviews really want to find out how applicants can cope with questions about stuff they DON'T know. (All the stuff applicants do know is already covered in their personal statement, references and exam grades/predictions.) Important things to get across during an interview are an interest in the subject, academic and mathematical ability and an ability to solve problems. Do not be afraid to ask for help when stuck. See the interview if possible as a mock tutorial where the applicant works with the tutor/interviewer to come to an understanding of a difficult problem. There is lots of advice on the various university websites, and a number of links to a selection of helpful information are given below.
There may be extra information on the college websites as well.
Y12 Materials and Physics Day - December 2019
The Physics and Materials Science Departments collaborate on day workshops aimed at Y12 students. This is a fun-filled yet instructive Activity Day hosted by the Departments of Physics and Materials at Oxford University. Participants will be given the opportunity to carry out experiments in both departments and will learn more about these exciting subjects. If you are studying maths and physics at A level (or equivalent) and interested in Materials Science and Physics come along to Oxford University to find out more! Bookings will be limited to 8 students per school. Priority will be given to schools with little or no history of sending students to Oxford.
Registration information for 2020 will become available in due course. Please check back again later or contact schools.liaison@materials.ox.ac.uk
Y10 Materials and Physics Day– January 2020
You will learn how physicists at Oxford gaze into the far reaches of the cosmos, address pressing questions about the Earth's climate and explore the strange world of quantum mechanics. There will be particular emphasis on 'What is Material Science?', showing how the interdisciplinary subject spans the physics and chemistry of matter, and explores the fascinating world of materials and their real world applications.
The day will highlight key ideas in both subjects areas with practical demonstrations including an investigation of materials used in aircraft design and using diffraction glasses which reveal a world of hidden rainbows.
To end the day we give an overview of the course at Oxford and discuss how to apply. We will also touch upon the many career options available to those with a degree in either subject.
Come along to find out more about studying the science of "stuff", both the fundamental and the applied, on scales ranging from the breadth of the universe to the most fundamental particles and everything in between!
Registration information for 2020 will become available in due course. Please check back again later or contact schools.liaison@materials.ox.ac.uk
Materials Science Taster Opendays - 20th February and 11th & 12th March 2019
The event is aimed at prospective students in Year 11 and Year 12. Places are limited so booking is essential, and we ask you to limit the number of students from a single school to six on any one day. However, please contact us if you want to bring more students. As the event normally takes place during term-time for schools, we ask that all bookings are sent by the school to ensure their agreement. The format of the day varies depending upon the commitments of staff but a typical programme would have the following elements:
A welcome to the department and a brief introduction to Materials Science as a subject.
A talk from a senior lecturer about their work, often relating to cutting-edge research.
A tour of the department giving an idea of our facilities and showing the variety of on-going research activities.
A brief tour of one of the colleges.
A workshop looking at a variety of aspects of materials science that relate to the Science Curriculum.
Advice on how to apply to study Materials Science.
Priority will be given to students from schools with little or no history of applications to Oxford.
The
Draft Programmes for February 2019
and March 2019 give an outline of open day activities. The event is aimed at Year 11 and 12 students. Since these events are very popular we ask you to limit the number of students from a single school to six on any one day. If you are wanting to bring more students please contact the Schools Liaison Officer
Registration information for 2020 will become available in due course. Please check back again later or contact schools.liaison@materials.ox.ac.uk
Sign up to our Teachers mail list to receive an alert about this, and other events we offer, as details are released.
Travel Instructions are available to help you plan your visit.
Oxford & Cambridge Student Conferences 2020
Last year there were presentations from Materials Science at the following student conferences:
Swansea - Monday 18 March 2019
Birmingham - Tuesday 19 March 2019
Aintree - Wednesday 20 March 2019
Newcastle - Thursday 21 March 2019
Epsom - Wednesday 27 March 2019
Further Maths - what next? March 2020
Studying Further Maths A-level, but not sure what you want to do at University?
The will be a "Further Maths — What Next?" event in March 2020; details will appear at http://www.cs.ox.ac.uk/FurtherMathsWhatNext/ in due course. If you would like to be notified when bookings open, please sign up to the ComputerScience mailing list.
Professor Jonathan Yates will be representing the Department of Materials.