A TEM Amplitude Constrast Imaging system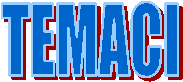 A computer program for TEM amplitude contrast imaging from straight dislocations and dislocation loops based on solving numerically the Howie-Basinski equations. This is part of my D.Phil. project in Oxford Materials Department, supervised by  Dr. Sergei Dudarev, Dr. Mike Jenkins and Prof. Adrian Sutton.
Developer: Dr Zhongfu Zhou. If there are any enquires or bugs, please report to: z.zhou@st-hughs.oxon.org
Downloads
Screenshots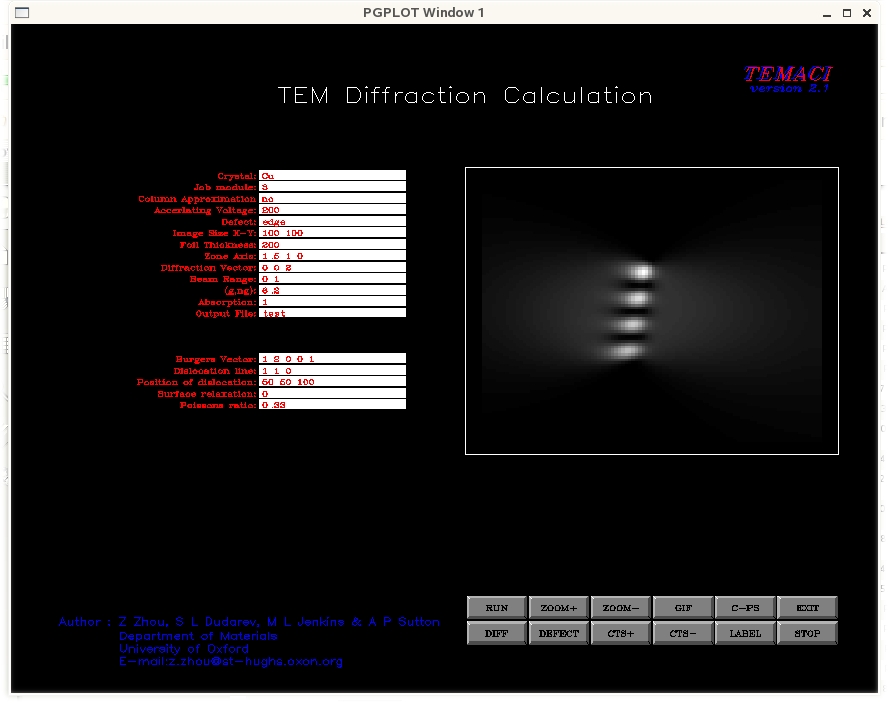 Example 1: imaging of a inclined edge-dislocation.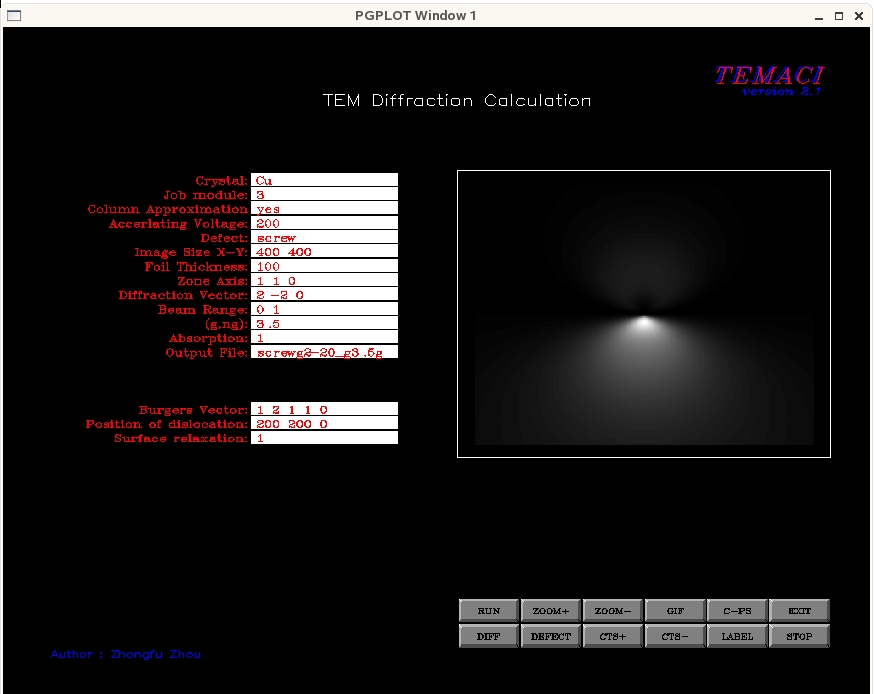 Example 2: Imaging of a screw dislocation perpendicular to the foil.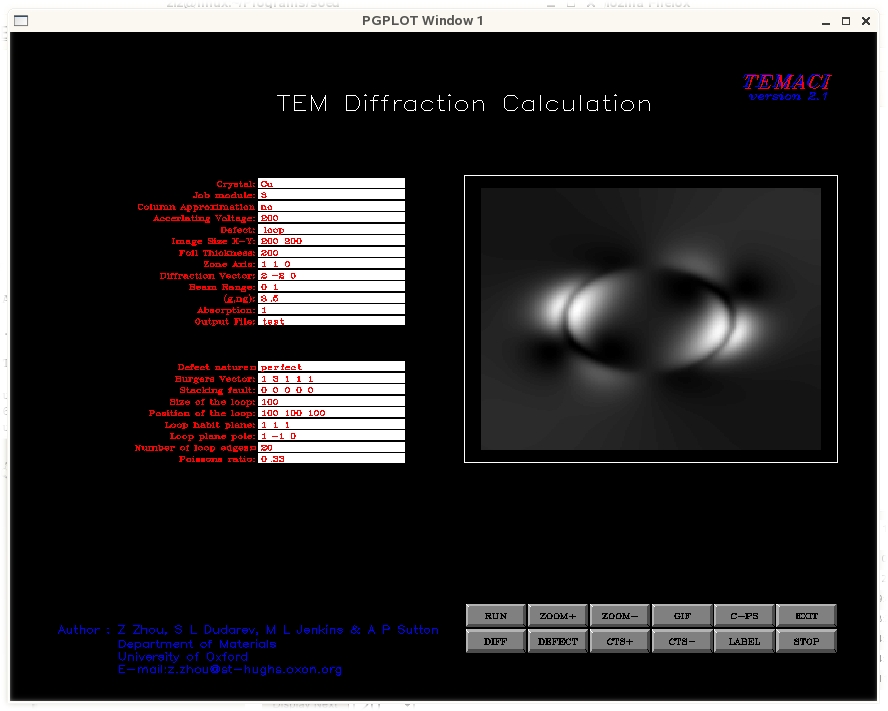 Example 3: Imaging of an inclined dislocation loop.